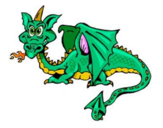 Hello Visitors…

On behalf of the staff, parents and community at Plymouth School, I am happy to welcome you to the Plymouth web-site where you can see that "Dragons read deeply and write with details daily!"
At Plymouth, we provide a meaningful learning environment. We strive for academic excellence using rigorous teacher designed curriculum aligned to Common Core State Standards. This year, teachers developed rigorous units of study with the focus on writing. Therefore our moto at Plymouth is:
~Dragons read deeply and write with details daily!~
Along with our rigorous language arts content, we provide rigorous math instruction with Swun math, also aligned to the Common Core State Standards. We differentiate our instruction so that students have the ability to learn the content in a way that is meaningful to them. This often means that students learn in a small group setting with the teacher's total attention. This system for learning along with regular assessments allows our expert staff to meet the individual needs of each student. But when students struggle, we provide before or after school tutoring so that students can meet common core state standards and grade level expectations.
But school is not only academics for our dragons… we know the importance of a positive campus environment. Our Positive Behavior Intervention and Support plan addresses the needs of all students. Our set of behavior standards and expectations, keep our students feeling safe and engaged. Monthly Achieve and Believe Celebrations (ABC), Dragon Dollar events, Books and Blankets parent luncheons, Scholastic Book Fairs, annual Holiday Shoppe, Seussical reading incentives, "AttenDance parties" and "So You Think You Can Write" writing celebrations make for a fun, positive campus environment. And at Plymouth we offer even more programs to prepare our 21st century learners for a 21st century world.
Technology
Over the last two years, our School Site Council has approved over 200 Chromebooks for student use. Our school is actively working on integrating blended learning and providing one to one devices to all of our students. Our school participated in the "Hour of Code" this year and students write code on a weekly basis in many of our classrooms. We also provided "Code to the Future" as a free afterschool enrichment program for 4th and 5th graders. We are looking to expand this opportunity to all of our students in the future.
Mandarin
We also offer a Mandarin foreign language program. Currently, this program serves two classrooms, a kindergarten/TK class, but will be offered to Kindergarten and 1st grade next school year (2016 – 2017). Our 50/50 program provides students with opportunities to learn about Chinese language, culture and traditions. We also provide a free after school Chinese class to students. Twice a week, 35 students have the opportunity to attend a Mandarin class for 6 – 8 weeks where they learn Chinese language, culture and traditions. If you're interested in learning more about our Mandarin program or after school classes, we provide tours throughout the week or give us a call.